Here's a picture of my copper compost container: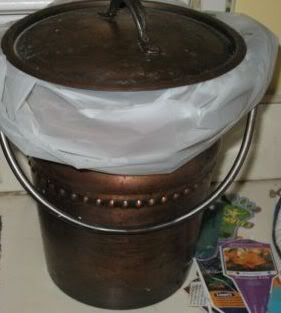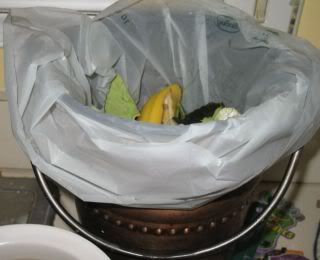 I keep it by the sink where it's easy to just toss in those veggie scraps, coffee grounds, banana peels (nice greens) and even the occasional toilet paper or paper towel roll (nice browns). As it fills, I take the contents and toss them into a small compost tumbler that I have downstairs by the deck. Scraps like those above and some leaves I raked in fall will give me great compost.
Just think. It's all stuff you would otherwise toss in the trash. My roses in the backyard which received this compost last spring (and will get some more this spring) never looked better! If you're curious, those light green bags are called biobags. They're made of cornstarch and break down also. They help to keep things a bit tidier.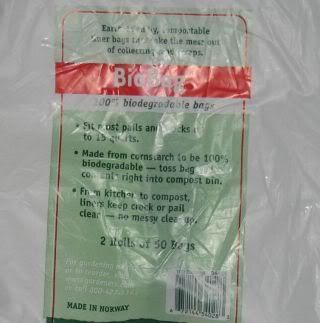 (I'm not ready for a worm bin just yet...but I'm thinking about it.)