Let's resume our visit to Sissinghurst, shall we?
We'll call this "Sissinghurst From Above".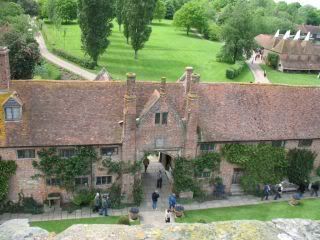 This picture is looking down at the entrance. Beyond the entrance, the building that you see up and to the right is where the National Trust Gift Shop is and beyond that, is a small cafeteria. To get to where we are, you enter a narrow tower with even narrower stairs (room for one and a half persons...meaning, if you meet someone coming up or down, one of you has to turn to the side.). These steps lead up to Vita Sackville-West's office...where you can peek in and think she has just left for a moment...and where she had views of her gardens to gaze down upon. Beyond Vita's office, is the roof...where we are now perched.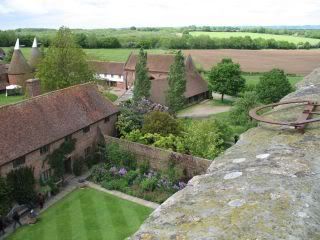 Here you can get some idea that Sissinghurst sits out in the countryside.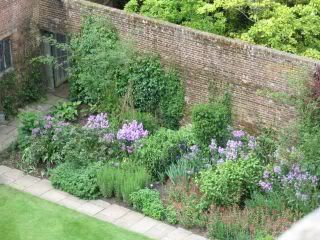 A close up of the garden you glimpse in the previous photo.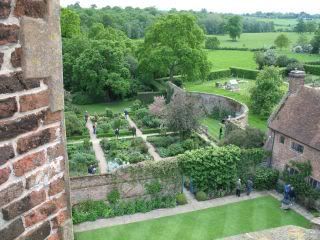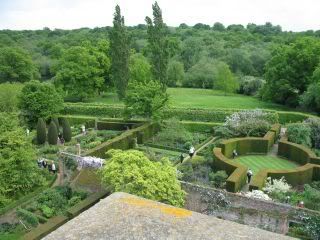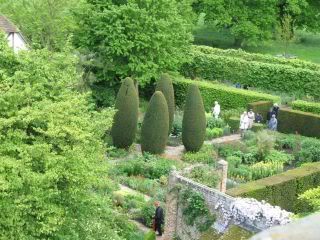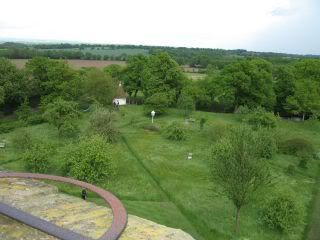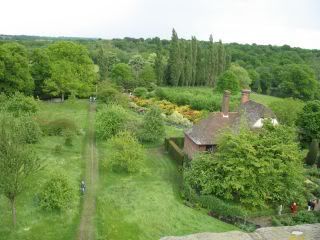 Well, that's all for today. I think you call tell that there's lots to explore. In another post, we'll get a closer look at some the gardens you're seeing from above.