I couldn't help myself! Besides, those gerbera daisies were $12 on sale and these cute miniature roses were only $8.99. The daises lasted a little over a week. Here's hoping I can keep the roses alive (they really don't like being inside, let's face it)...because if I do, I can plant them outside! They're hardy and most miniature roses are own root as well.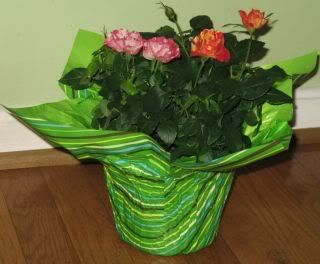 And yes, you're not imagining it...there
are
two different ones in there!