Norfolk is a fun place! DH had business there last March 31st and I took advantage of the opportunity to tag along...and see the
Norfolk Botanical Garden .
After you park and approach the entrance, this is what you'll see: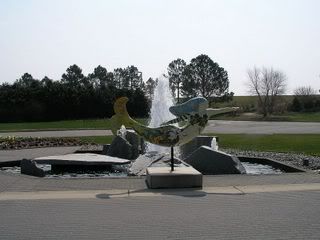 Mermaids are all over Norfolk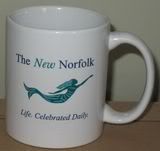 much like the Hokies in Blacksburg or the Nags (hate to call them that) in Nags Head.
The garden here is huge. NBG offers a train ride you can take for a nice overview. I recommend it; in fact, I was the only one on my trip! By riding the train, I was able to note the areas that I wanted to make sure I saw plus add some I might otherwise have missed.
One of the first things I saw was this bamboo. Please note that it is entirely surrounded by concrete!
On the other side of that concrete, the Japanese Garden was soothing.