Some...er..
interesting
...garden helpers: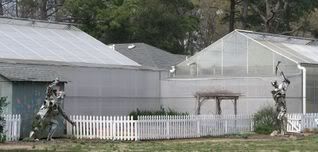 An allee of crape myrtles which will be stunning when in bloom July-Aug: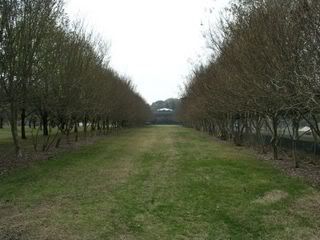 Even out of bloom, the bark is eye catching...exfoliating and smooth at the same time. They're a great tree for winter interest: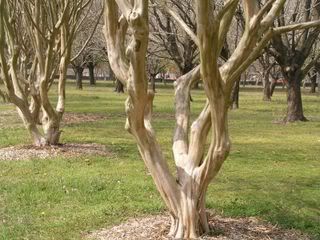 A fountain is a must, of course: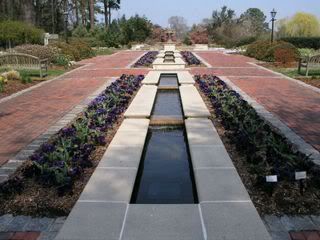 Closer: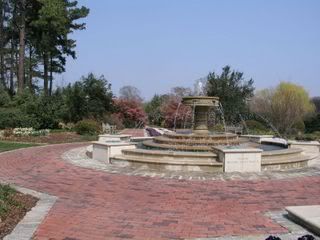 One of the special features at NFB is the Eagle Cam. There's an active eagle nest in the garden (the area around is blocked from public access so they won't be disturbed) and inside the Visitors Center you can watch live what's going on in the nest.
I'm only able to give you a small taste of these gardens, but I hope it's enough to entice you to visit, should you be in the area.